Identify your startup's biggest challenge and meet it!
Rich and relevant conversations about your startup's current situation
Get to the point
What could you achieve if you could create shared understanding about the current state of your startup, its biggest challenge and how to meet it with your fellow founders?
What if you could convince potential investors about the promise of your startup with the diligent and super-focused homework you have done together with your fellow founders?
Discuss what actually matters
What if you, while talking with a mentor, could cut straight to the chase?
You could start talking about your startup's biggest challenge right away. And get some advice. Instead of answering questions about what has already happened.
Startup Impact does just that!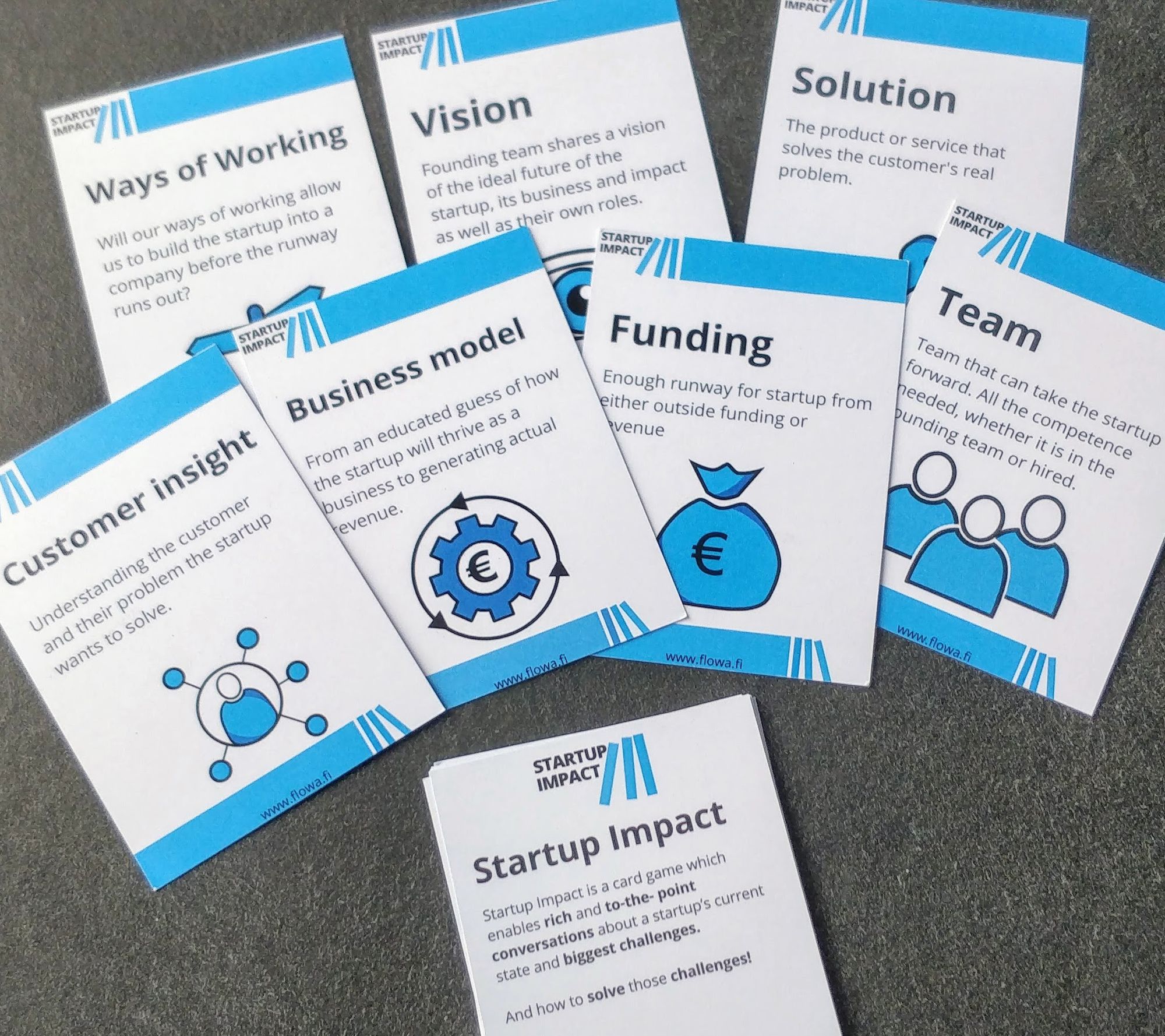 Startup Impact is a card game which enables rich and relevant conversations about a startup's current situation and biggest challenges facing it and how to meet those challenges!
Startup Impact is designed for startup founders who want to concentrate their efforts to raise their startup to funding readiness and profitability as quickly as possible.
You can play it with:
2 people (e.g., 2 founders or founder and mentor)
A larger group (e.g., founding team together or with a mentor)
Play time:
From 3 minutes (speed dating at a startup event)
to a longer deep dive session
Meet the designer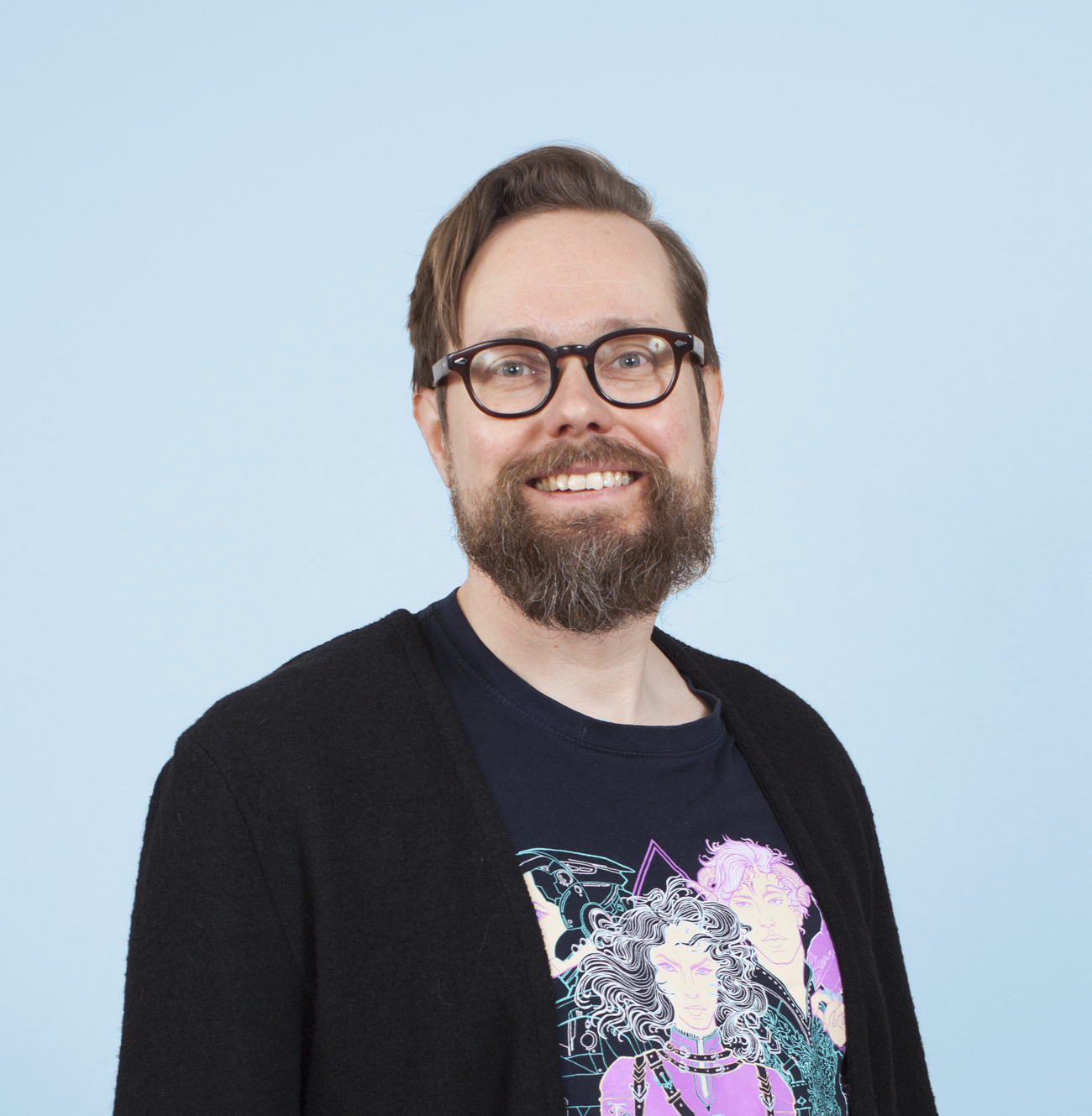 Hi, I'm Antti Kirjavainen. I design games to enable meaningful conversations. I created the first version of this game to help myself having more meaningful and relevant conversations with startup founders at startup events.
As I found the idea helpful to people, I developed it further to be played in various situations with startup founders, advisors and potential investors.
How to play
The game-play is simple and consists of 3 phases:
Which aspects are covered?
Biggest challenge
Exploration: Challenge & Solutions
1. Which aspects are covered?
Go through aspect cards one by one.
For each aspect, ask: Are we
OK for now or
Not OK (more work needed)?
Discuss. Keep aspect cards that are Not OK for the next phase.
2. Biggest challenge
Proceed with the Not OK aspect cards
Which of those is currently your biggest challenge?
Discuss and choose one of the aspect cards.
3. Exploration: Challenge & Solutions
Flip your biggest challenge aspect card.
Read the card (the text from the newly flipped side) and discuss:
Were are we?
What do we already have?
What are we lacking?
What to work on next and what options do we have?
Get Startup Impact!
Order the MVP edition of Startup Impact now for just 20€ (+ shipping costs)!
And get a 20€ discount from the upcoming 1.0 edition if you help us improve it by providing feedback!
As of now, you will also get the bonus Impact aspect card, which enables using Startup Impact also for impact, sustainability and social startups as well!