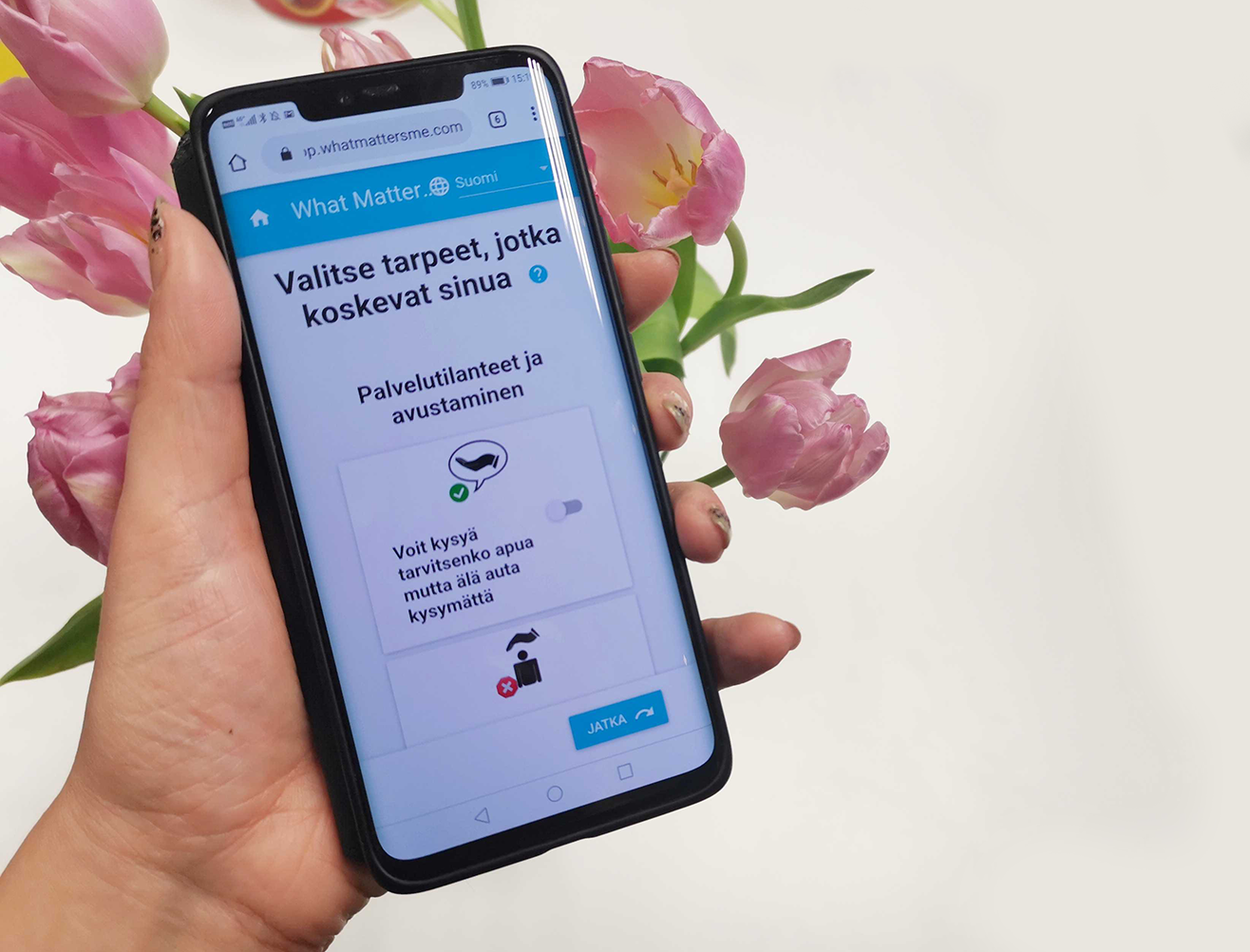 In this article we will shortly present how we helped the founder of What matters to me to achieve the impact they were looking for.
What matters to me (whatmattersme.com) is an application that helps people communicate their needs efficiently so that they can get the support they need in everyday life e.g. when traveling, accommodating or just visiting a new place.
Life is straight-forward when you can have your meets met easily. However, there are a lot of people who require all kinds of support and assistance in everyday life. E.g. with accessing places with wheelchair or ensuring that the food you get is safe to eat even when you have dangerous allergies.
What matters to me was founded by Bestser Oy. We were the technical partner who built the application and worked together with the Bestser CEO Johanna Mätäsaho to shape the UX and feature set to match the needs of the end users.
Building the app has been gratifying. The concrete help that the app can offer to real people is a reward in its own right. It has also been super easy to work with Johanna. From idea to production with ease in a small team in short iterations while keeping the end users in the loop - just the way it should be.