Running a remote retrospective calls for more up-front planning and prep than face-to-face workshops.
So why not help yourself to this retrospective plan for your team's next remote retrospective?
Introducing the Async + Sync Remote Retrospective Plan
This retrospective plan is for teams who want to have a deeper dive to inspect their remote ways of working. It helps your team find out how things are now and what is behind the current status of things.
This retrospective might be a good choice for your team if:
There has been some time since you have had a good long discussion with your team
You sense that there might be something that your team members lack or long for in your daily co-operation
You want to invest some of your time in improving your ways of working for the benefit of the whole team
You want to explore other ways of collaboration than synchronous online meetings and workshops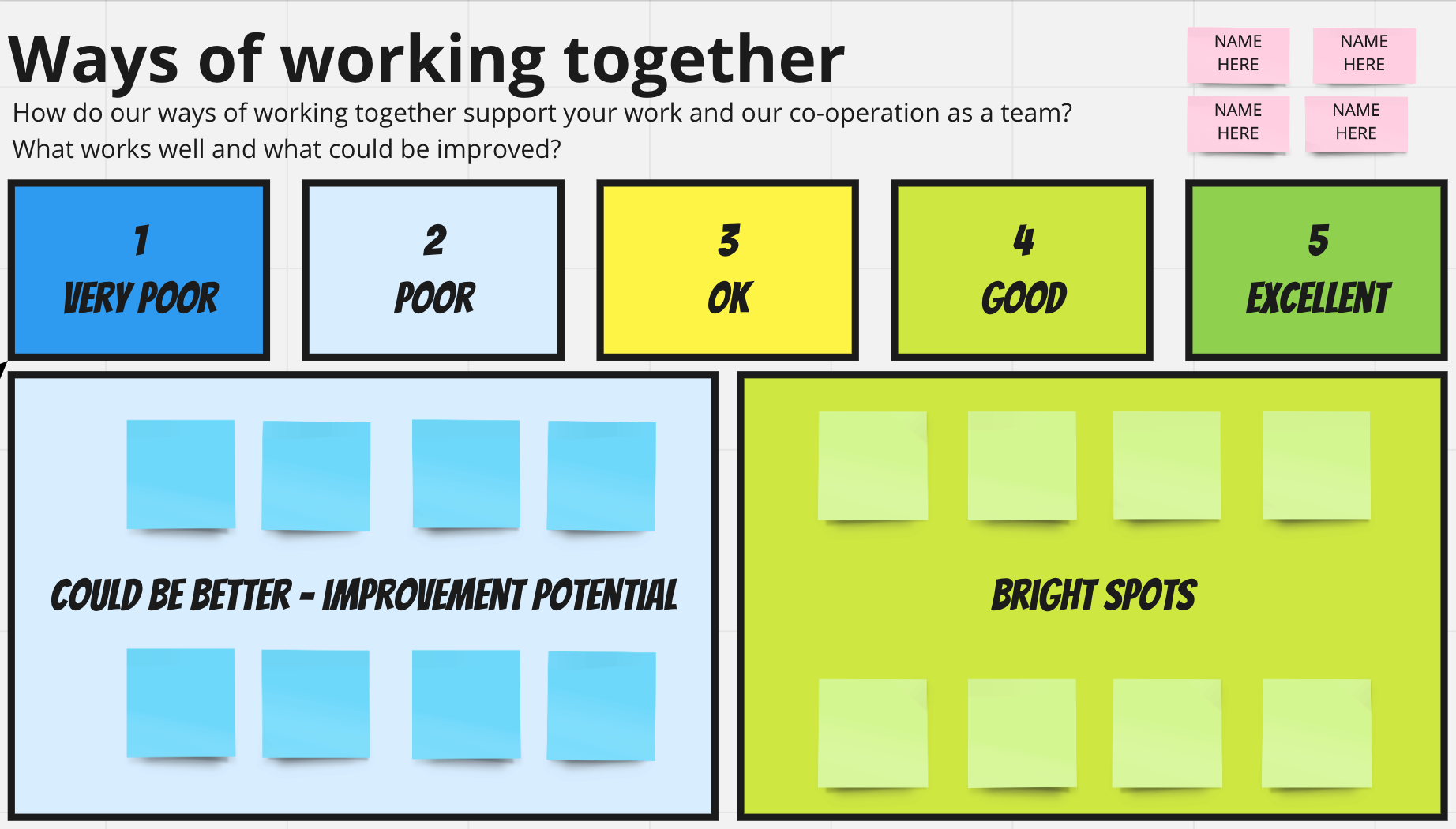 The first part of the retrospective is all about creating a shared understanding of how team is feeling right now about their ways of working. The second part of the retrospective will provide insights on what to try out to improve.
The retrospective combines phases of asynchronous working with short synchronous retrospective sessions. This enables team members with wide range of preferred working styles to contribute equally.
The combination of async + sync phases is also flexible to schedule.
The Plan: Async + Sync Retro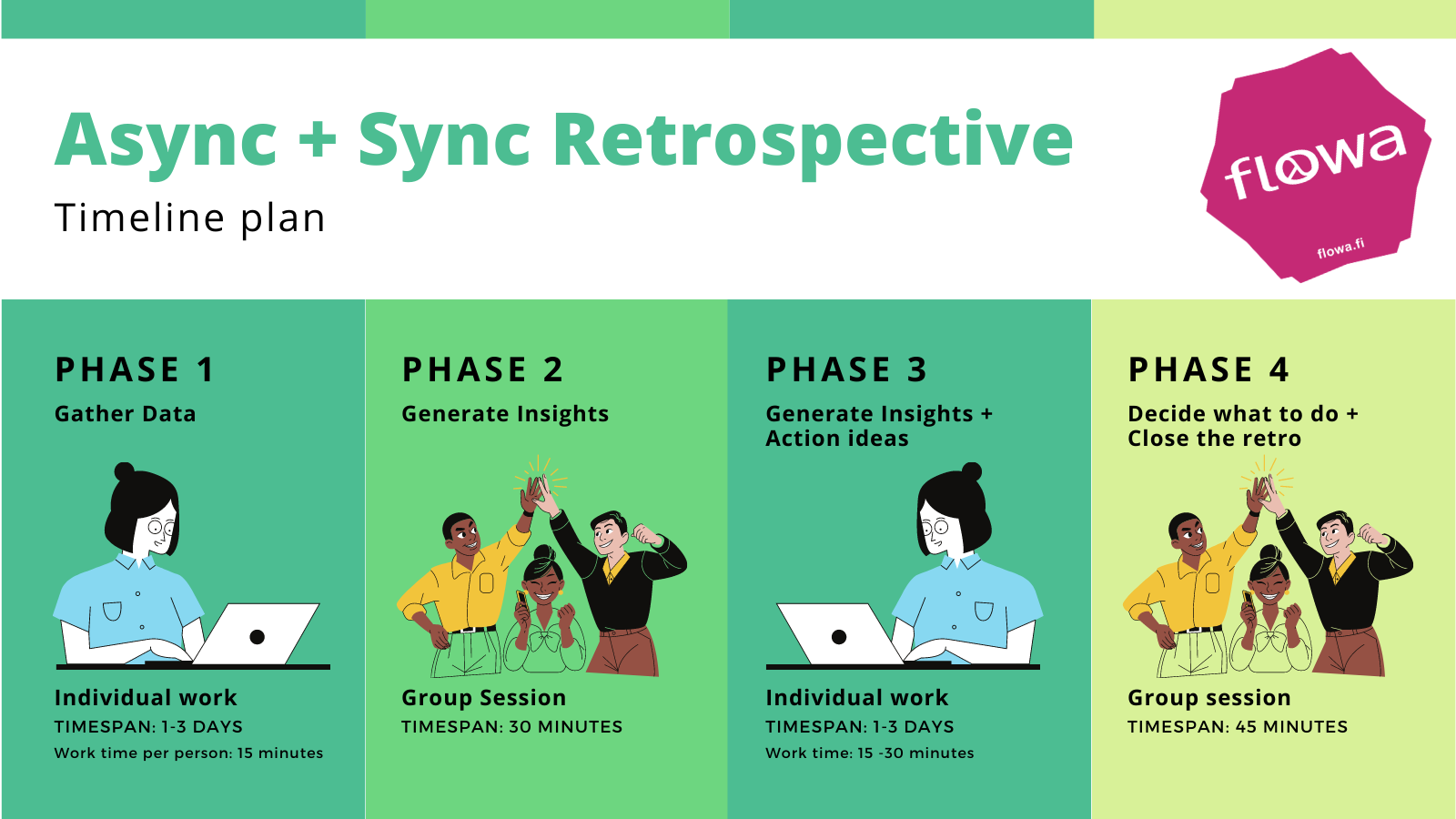 This retrospective plan is divided into four phases:
Individual work part 1
Session 1: Generate Insights
Individual work part 2
Session 2: Decide what to do
As a whole, you can schedule the whole retrospective for one or two weeks. Decide how much calendar time you want to use based on how much time you see your team members needing to complete the individual work assignments before the two sessions.
The links to retrospective plan can be found below.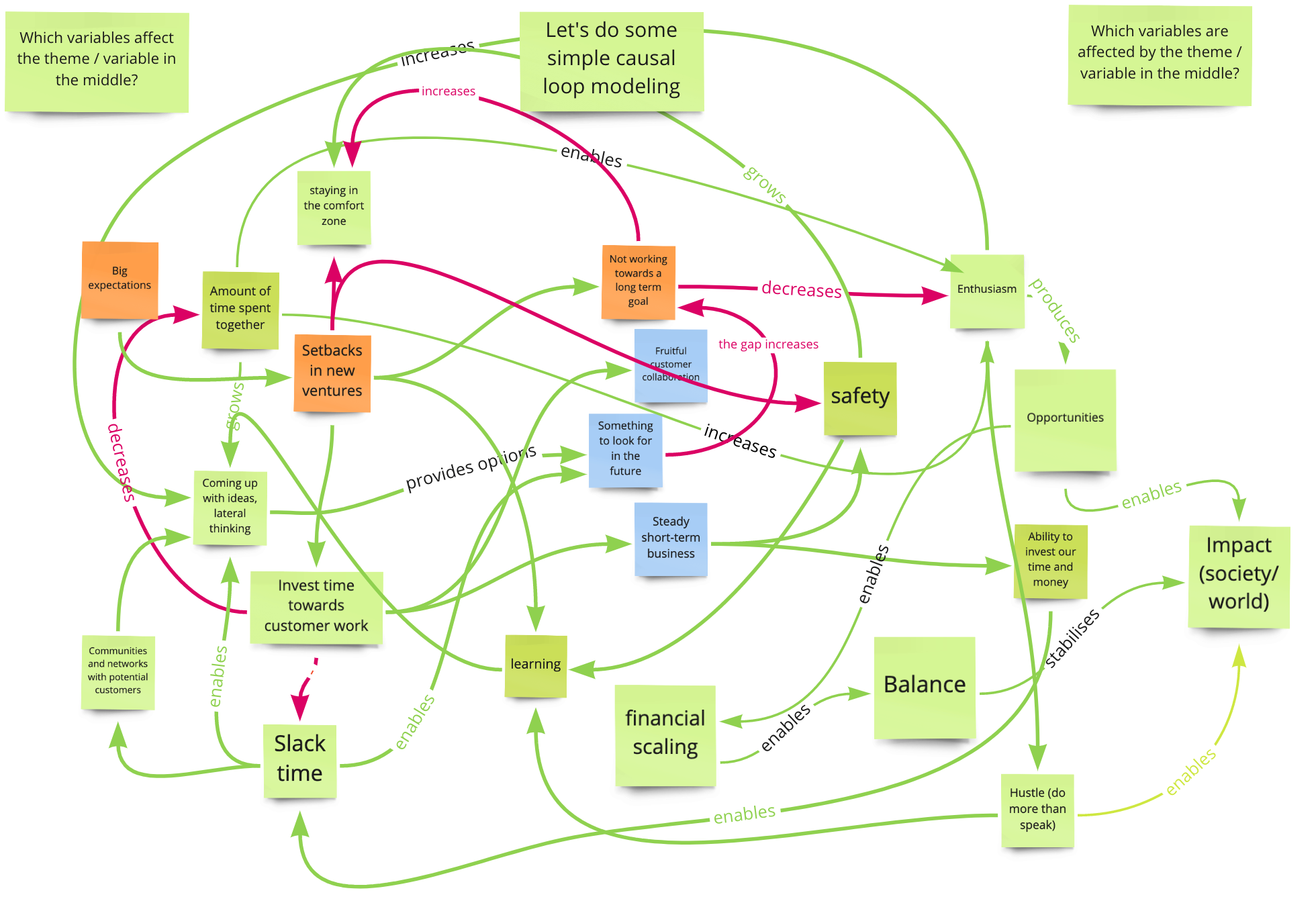 The second individual work phase has a simplified causal loop diagram creation exercise. The retrospective template has some examples to guide your team in this exercise. Here are some links to help introduce the technique to your team: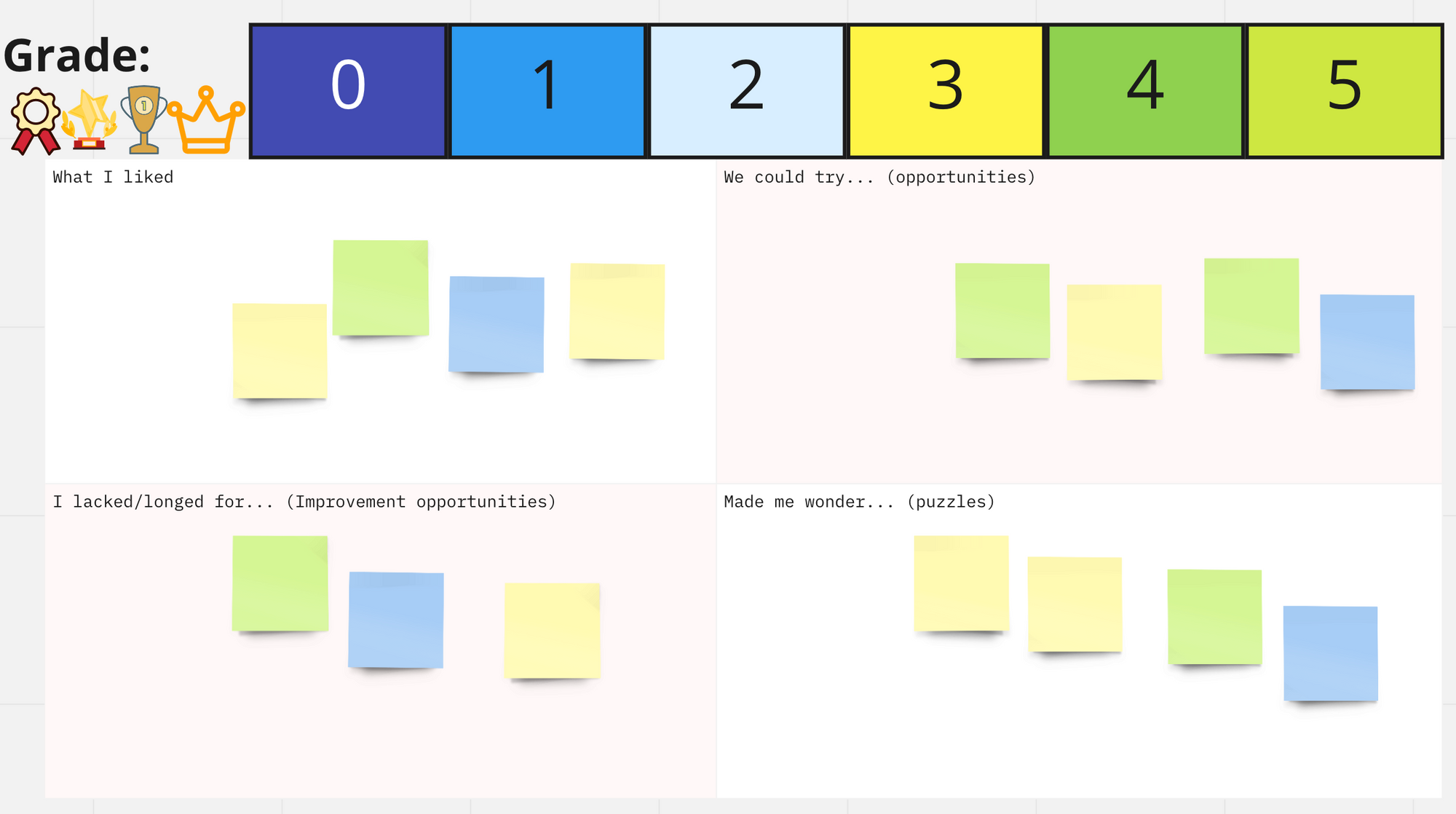 This retrospective plan uses a Miro template both for the individual work and group sessions. It is possible to use other tools such as Mural, or even Google Jamboard. You can find links to a Miro template you can use below.
"I'm here for the files"
I hope you find it useful!
Note! I'm a newbie in sharing Miro boards, so if you have any suggestions on how to make the Miro board more accessible to people, I'm all ears! Please ping me on Twitter with your suggestions.
Liked it, want more? Or would you like something else?
I'm curious whether this was of use for you. And if yes, would you like more plans and templates like this? If so, please tell me on Twitter or LinkedIn.
And please share this plan so more people can use it.
I'm also thinking about what templates to share along the plans. For this plan I've experimented with sharing a Miro board. Before I have shared a retrospective plan with Google Jamboard template. If you'd like to see templates for some other tool, please ping me on Twitter.