Antti here, to sum up year 2019. In this first part I'm looking at our coaching curriculums. More to follow!
Culture of New Work Change Leader Curriculum at Yle
Whew, all done after 5 exciting semesters!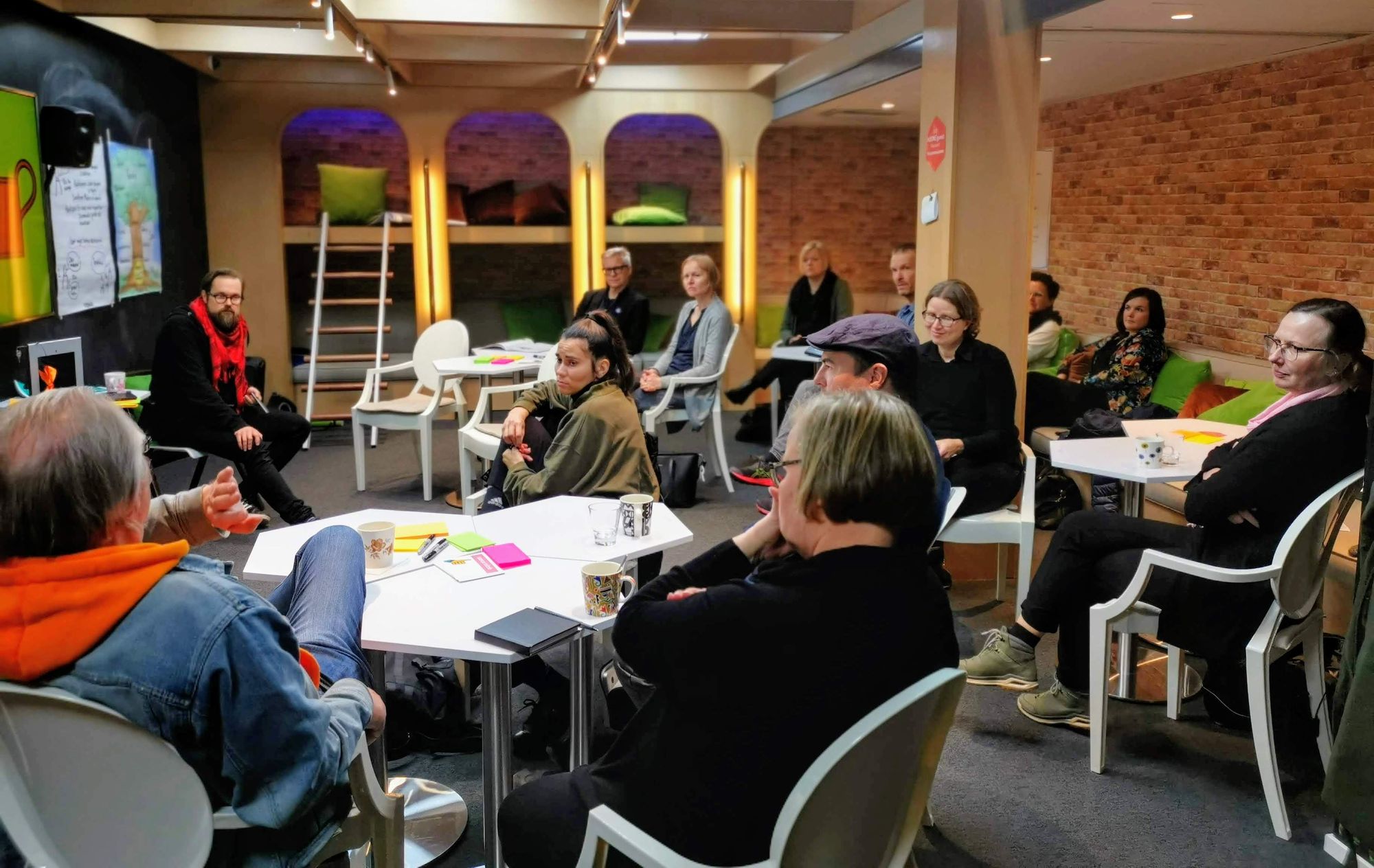 We completed long and, judging by evidence, successful curriculum of 8 coaching groups at Yle over the past years. I feel both grateful and wistful, realizing it is time to turn over a new page. Thank you Virpi Mattila-Manninen and Liisa Karvinen as well as all of you 120 participants!
This year, same as before, we developed the curriculum further with small (and bigger) experiments. The most delightful of those was the Culture of New Work workbooks, which were praised by the participants and also gathered attention elsewhere.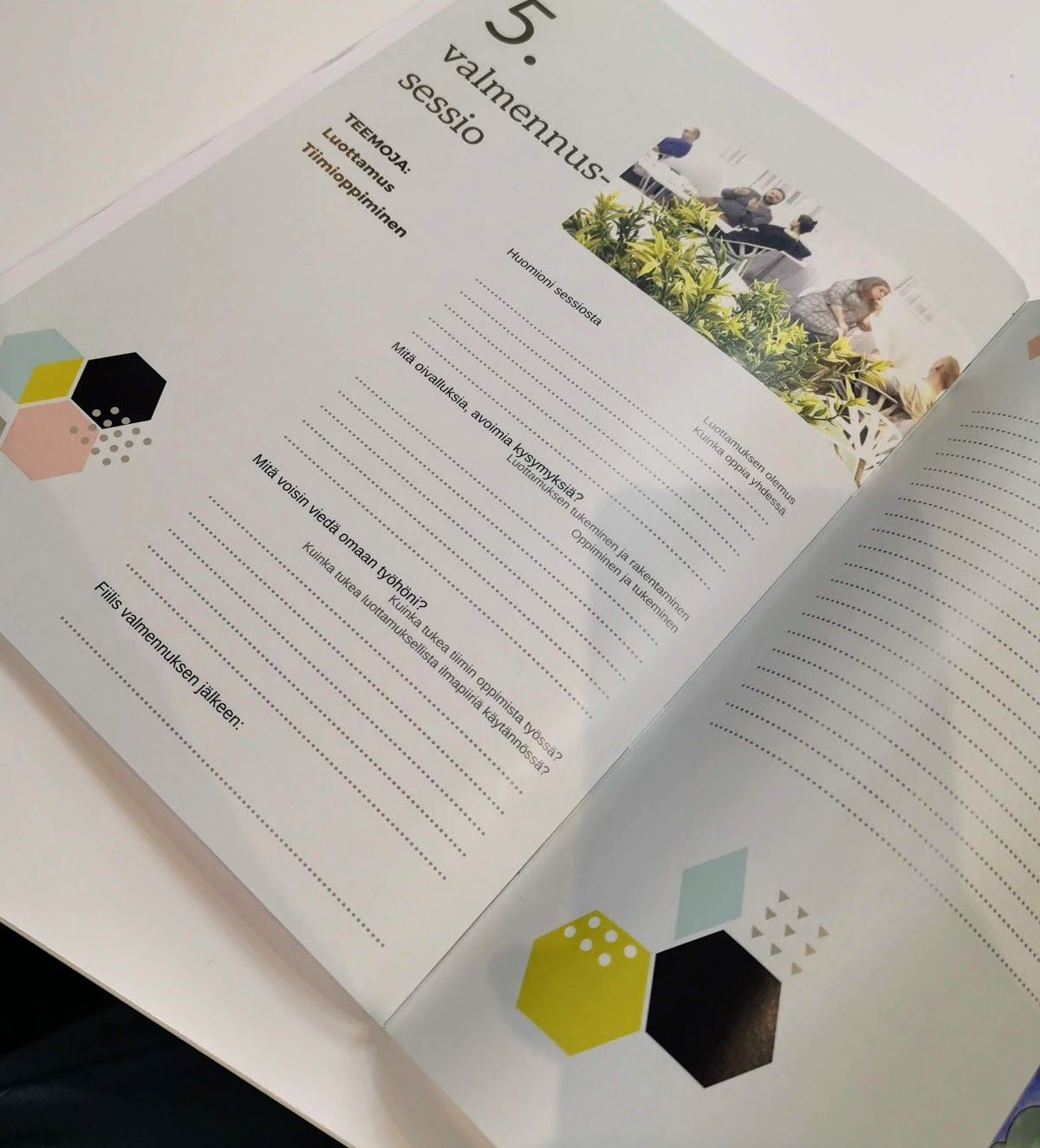 My biggest insight from this year's coaching groups is that in most workplaces, there is a lack of reflection and learning together. And by holding a time and space for that for people with shared interests, we can help the whole organisation in its path of continuous renewal.
Agile Culture for Change Leaders joint curriculum with Yle and Finnair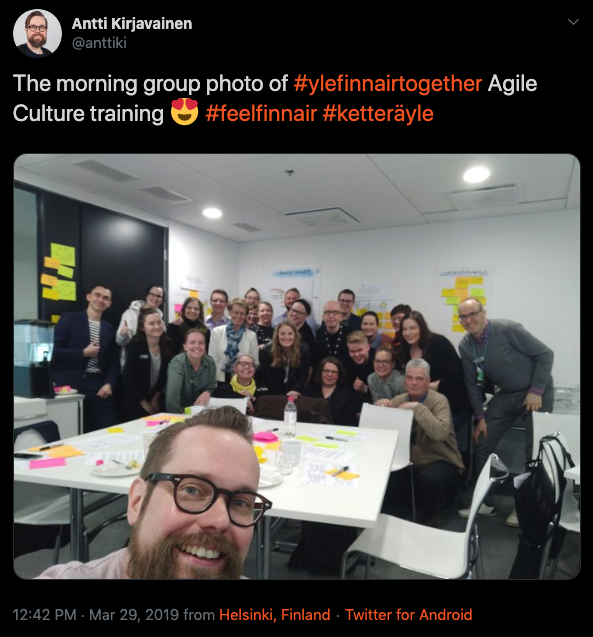 This year I got the unique opportunity to be involved in designing and carrying out this joint coaching curriculum of change leadership for two companies in my role of coach in Yle's Agile Culture Accelerator. My thanks for this opportunity goes to the two ladies responsible for this curriculum – Laura Ansaharju from Finnair and Mirette Kangas from Yle. Not to forget the ladies who made it possible in practice with their organising and logistics work – Riitta Pyymäki and Heta Andsten!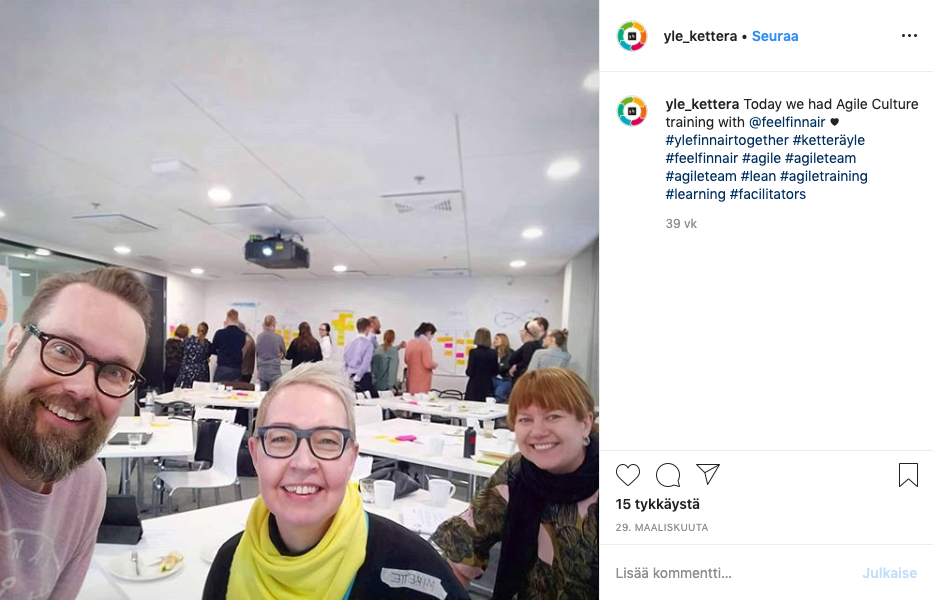 My thanks go also to all our coaches – Maria Lumiaho, Arto Miekkavaara, Jaakko Lempinen, Sami Honkonen, and all the others! And also all the over 100 amazing and daring participants from both companies – see you next time.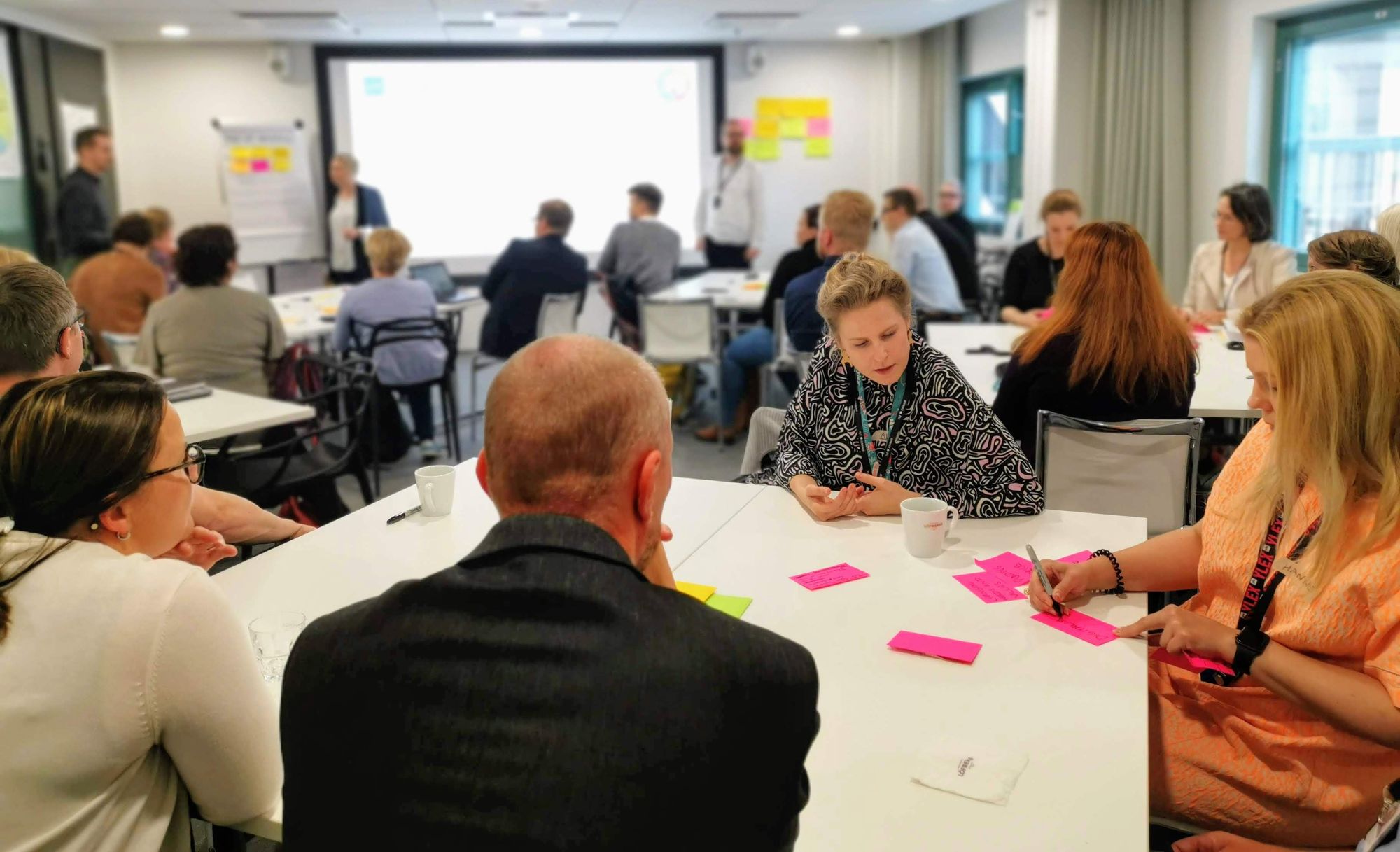 During this curriculum I got to see what peer learning in a trusting and respectful environment can be at its best. I also learned a lot about design thanks to Maria Lumiaho!