Duties of a team lead(er), bullet point 1: Plan and coordinate team's work.
This is what we wrote in our research report of team lead(er)s duties. When we shared this on Twitter and LinkedIn, the reception was polarised.
The role and duties of team lead(er) are being disrupted as part of the disruption of creative knowledge work. In this article, we will discuss the duty of planning and coordinating team's work and how to handle it both now and in the future.
Announcing a new article series: Team Leadership
This article kicks off a new article series about team leadership. We are writing it for you, whether you are a team lead(er) inside the team, or operate in a manager role supporting the team.
In the article series we discuss team leadership in the 21st century: how the culture of new work impacts team leadership and how to take care of team lead(er) duties both now and in the future.
For this article series we researched a lot of material about team leadership and team lead(er)s' own questions related to their duties. Based on these, we compiled a list of the most important duties of team lead(er)s. In the articles we will go through this list item by item.
---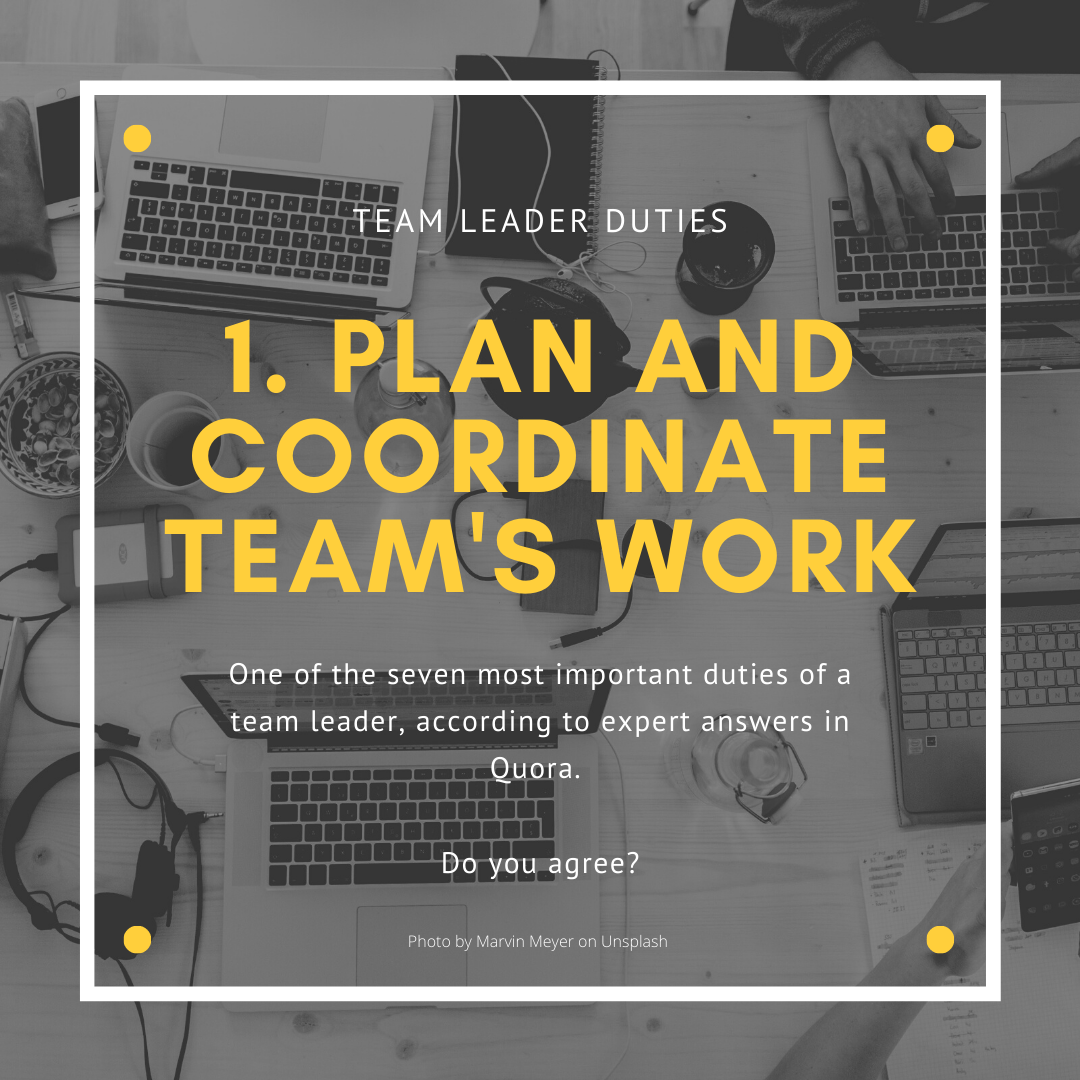 Planning and coordinating the team's work as team leader's duty
Traditionally, it has been the team lead(er)'s responsibility to plan and coordinate the team's work. As I mentioned earlier, this is still a prevalent point of view based on our research.
This is based on Tayloristic idea of how to best organise work: experts are expensive resources so it is cost-effective to organise work so that they spend as much of their time as possible doing work related to their expertise.
That leaves team lead(er)s, whether they are called project managers or team leads, with the task of planning and organising work so that the experts can concentrate all of their time with work that is related to their expertise.
Complexity killed the team leader?
This can work well in a predictable environment. But businesses today are mostly operating in a very unpredictable environment, with changes coming from:
Rapidly changing consumer needs
global competition
advances in business and consumer technology
new startups disrupting most markets
crises like the climate crisis and COVID-19
Just to name a few.
In this kind of complex environment, the responsibility of planning and organising work is simply too much for one person to take on.
Coordination and planning in the complex times
No matter how complex the environment is that the team is operating in, planning and coordinating the team's work remains an important responsibility.
The question then is: who is fit to take on this responsibility?
In a complex environment, a self-organising team thrives. Self-organisation means that the team coordinates and plans its own work.
Every team member takes responsibility of planning and coordinating the teams work. And some team members can take leadership for facilitating this planning and coordination.
Team leadership is helping the team plan and coordinate their work together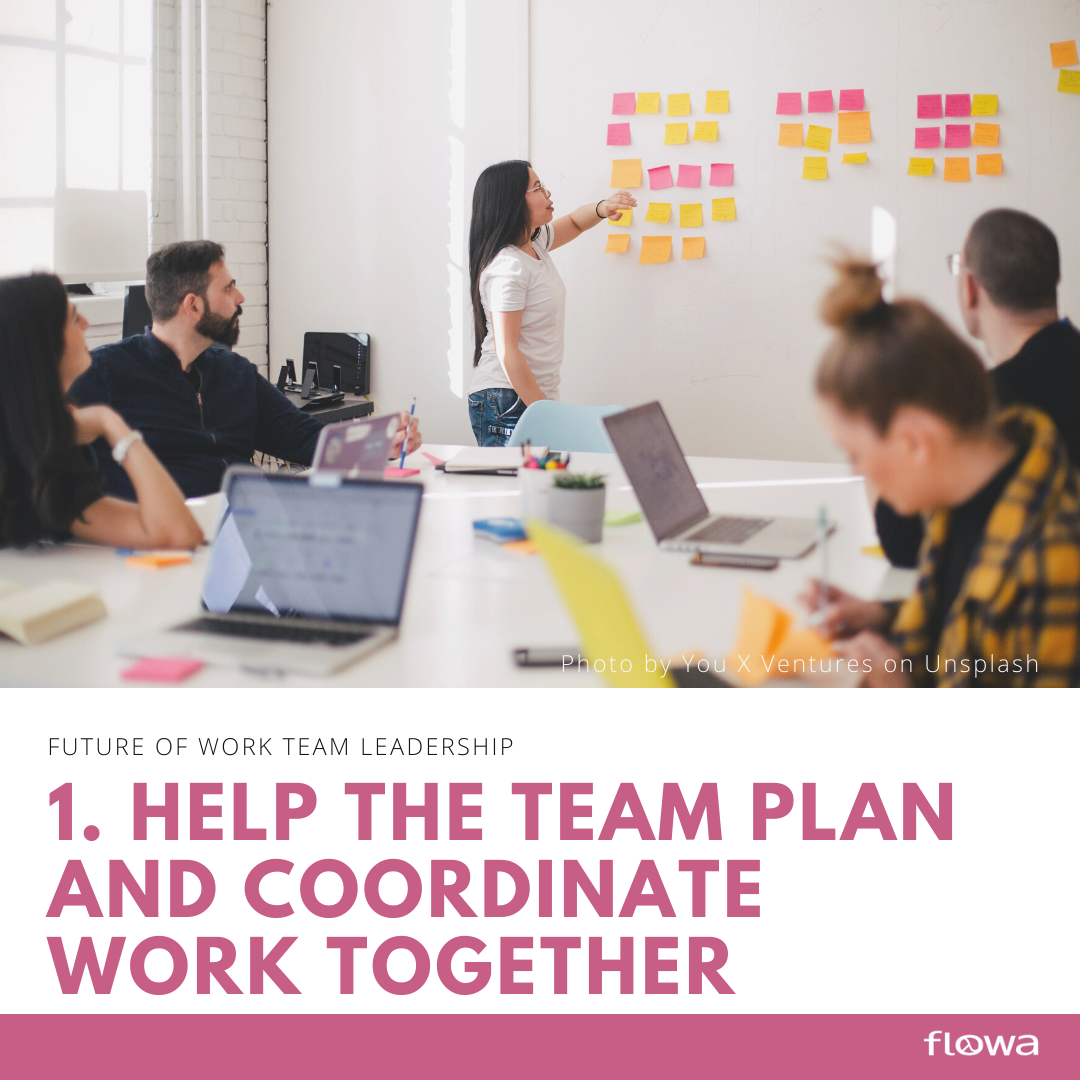 When growing towards this kind of shared responsibility of planning and coordinating the team's work, the team will need help.
Making work visible
Knowledge work is invisible. If the team is to plan and coordinate it together, they need to make it visible for themselves.
This can be done with visual management techniques, such as a Kanban board.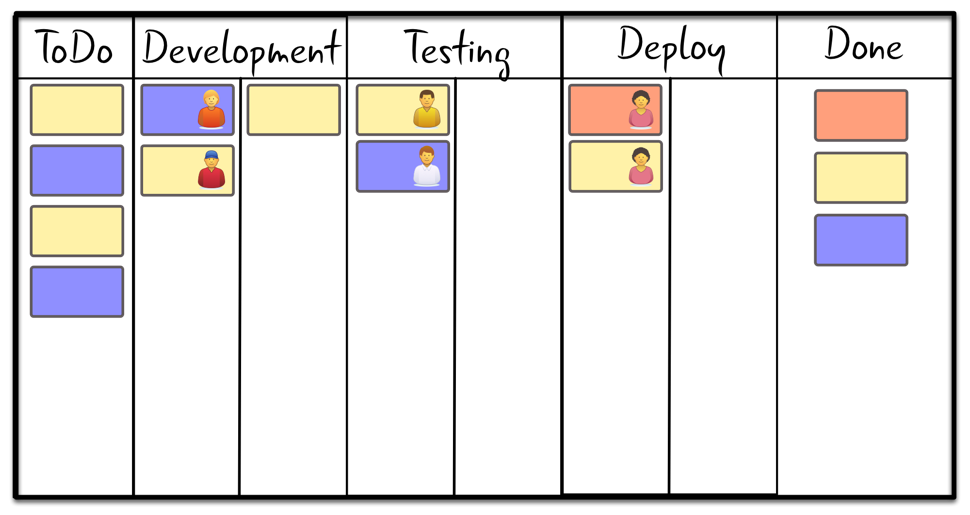 But a board alone is not enough to help the team coordinate themselves.
The team needs to agree on routines of communication and coordination together with the visualisation of work they choose.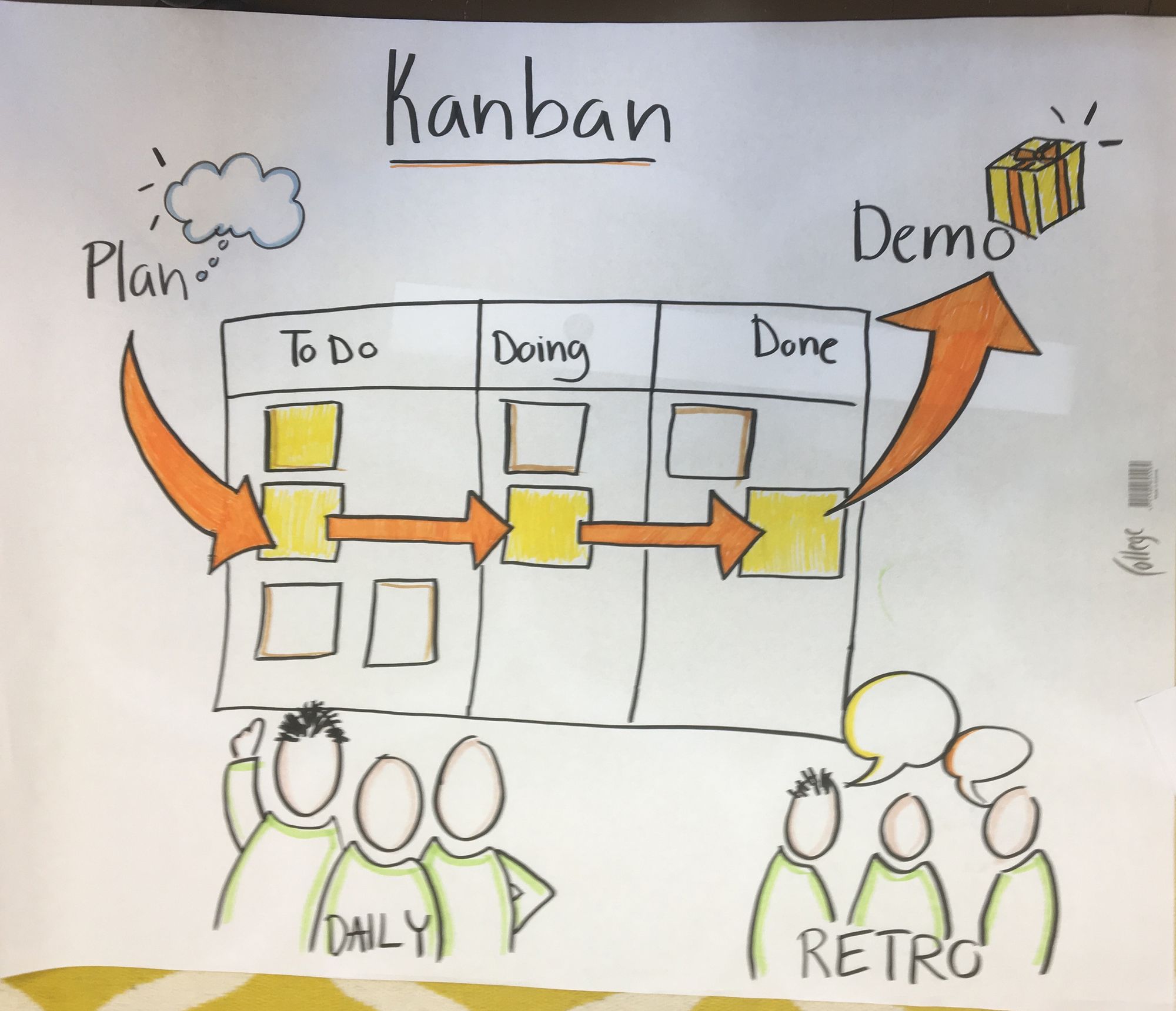 These can be daily operative meetings and/or weekly planning and review meetings, depending on the context and the needs of the team. The important thing is that the team experiments with new ways of coordination regularly and reflects on what works and what needs improving.
Here are some tips on how to form good practices for regular meetings with a team.
The team can also agree on other things related to this shared responsibility of theirs, for example using the Working Agreements practice.
In addition to this, the team also needs shared understanding of their goals to be able to plan their work, but that in itself will be covered in detail in another article in this series.
Conclusion: How has the team leader role changed?
In regards to planning and coordinating the team's work, we see a shift in team leadership from the traditional project manager like coordinator role to a more facilitator and personal trainer role.
Today's team leadership is not assigning tasks to team members or drawing Gantt charts, but helping the team create shared understanding of how their work works and creating a shared real-time view of current status of work to be able to coordinate it.
Subscribe to our article series on team leadership and the future of work
Get informed when we publish new articles in our team leadership article series by subscribing to our posts here:
---
You'll get to choose whether you want to be notified only about our articles or if you want to get heads up on our coaching and training services as well. It is totally up to you and you can unsubscribe at your convenience.